HAS BEEN SEEN

TIMES.
Amy here, reporting for duty! It's a pleasure to meet you and a wonder how we haven't met before!
~DAILY DOSE OF LOL~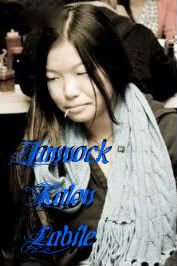 Click my picture to know the other side of me
MEET ME
Stuff About Me, ., Casual Day posts, Cosplayers, College, Fashion, FOOD, Game of Thrones, Homestuck, Interior Design, People's Art, Rants, SMT Persona, Video Games, Music Posts, Questions/Feedback?
fandoms4everyone reblogged this from talkingwithwolves and added:

YES YES YES YES YES YES YES YES YES SOOOOOO MUUUUUUUCCHHH YEEEESSSS!!!!